As the spring semester winds down, Boston College becomes a hive of activity. Once-empty Quads populate with students. Jackets are shed, and the "BC look" is confounded by a mix of spring styles-fashion on campus becomes less of a fleece monolith, and more a marker of the individualistic identity of the University's students. The Scene explores the new looks on campus this spring, and the motivations behind these styles. What gets the busy student dressed in the morning?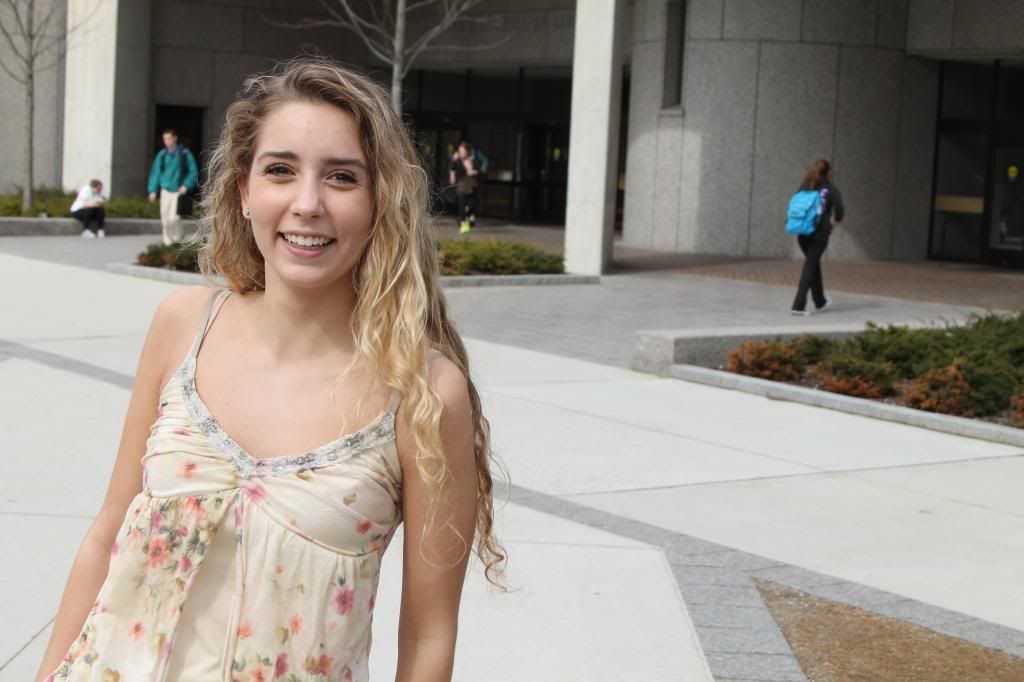 "I like mixing my fall and spring wardrobe, since up here you never know what you're gonna get-whether you do that with layers or by hoping to God it doesn't rain."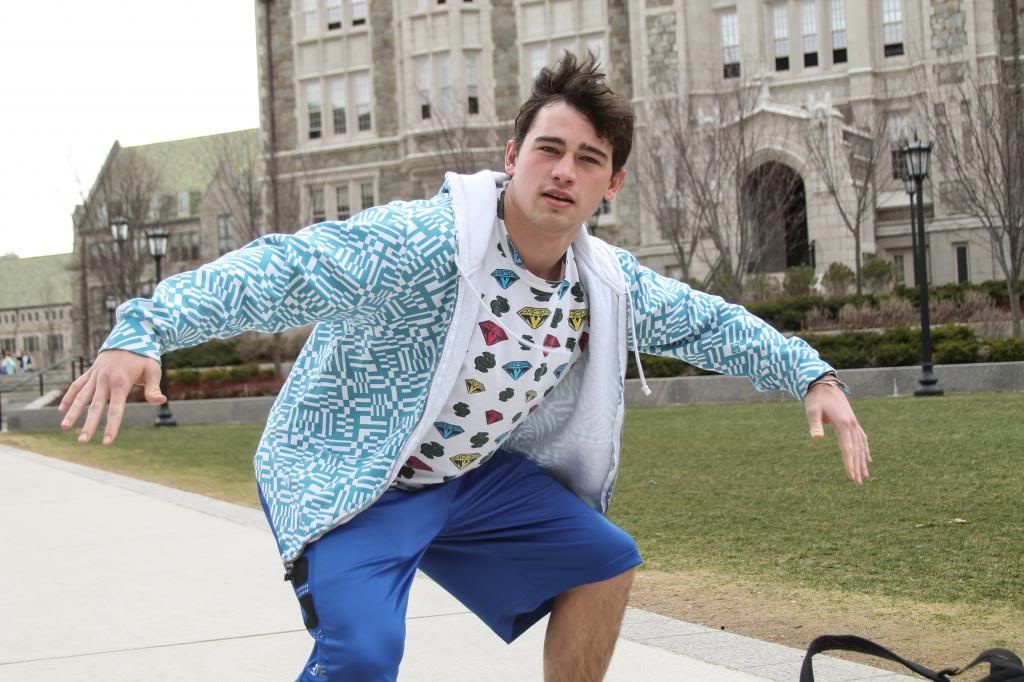 "It's what the people want. It's all about appearance, and you can't put appearances into words."
"I love color, and I want to appear anything but stodgy. My swag is all about Perspectives."
Brian
Braman
, Adjunct Associate Professor, Philosophy Department. Director of the Perspectives Program
"People are very weird and expressive in Amsterdam with how they dress, but here everyone is very normal. A lot of girls wear these…what do you call them? Leggings. In Holland there are none at all."
Karel
Zegers
, International student from Holland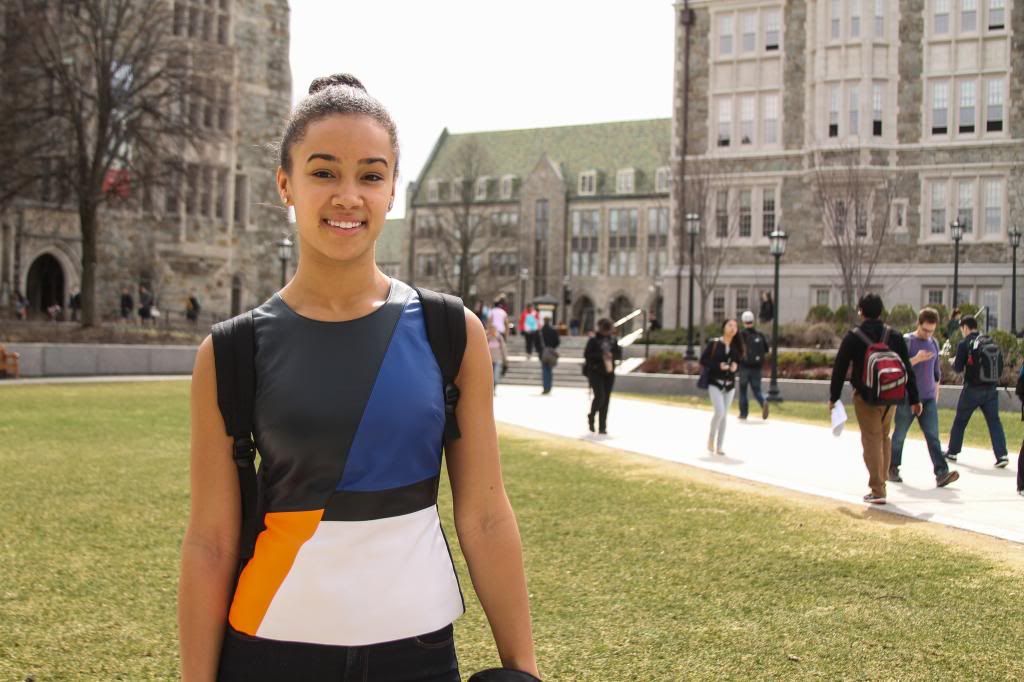 "My mom actually bought this shirt for me-it was a gift for winning Showdown. She actually has a much better fashion sense than I do."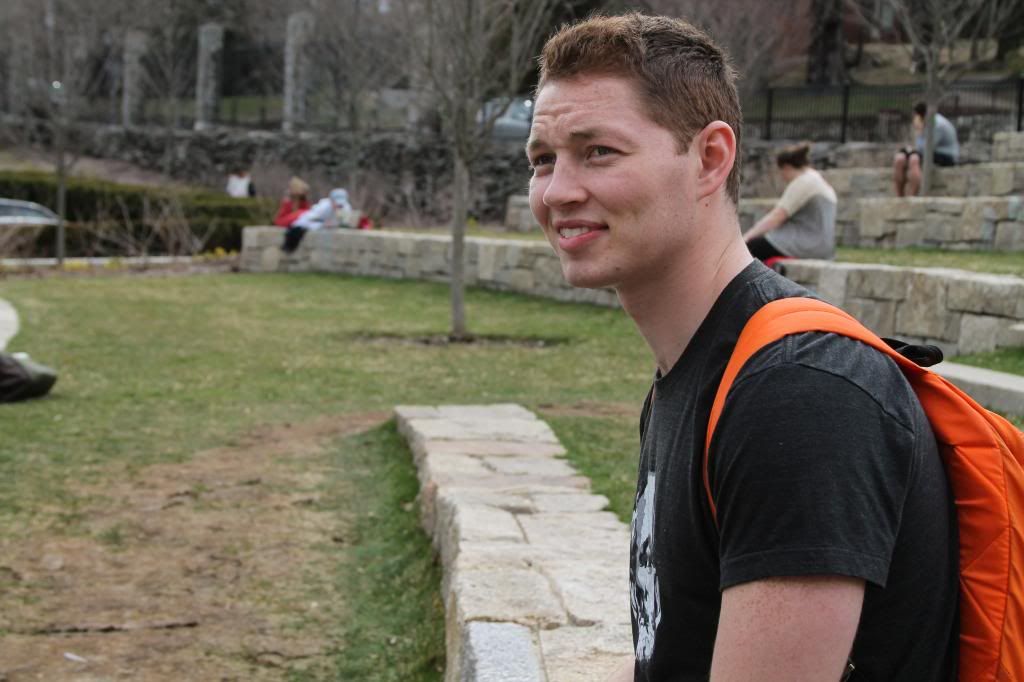 "There's this website called The Chive, and it has this cult following. I got this shirt from the website-I regret spending $30 on it, but it's a really cool tshirt. It shows Bill Murray in his later years. It's also incredibly soft. And a janitor told me he liked my shirt today."
Levi Ballard, A&S '15
For full gallery, visit The Heights' Facebook page.
Ariana Igneri & Michelle Tomassi also contributed to this report.